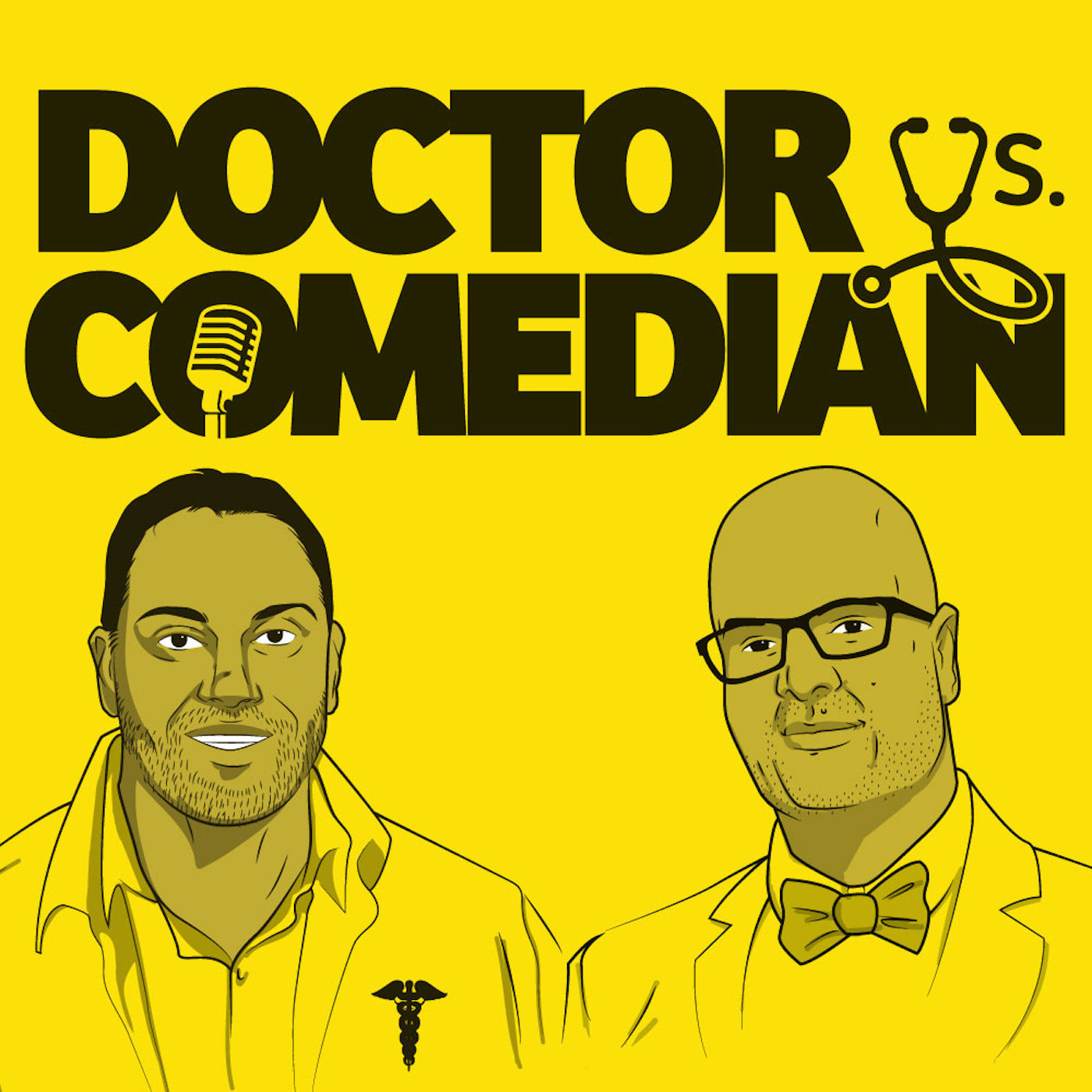 Is Laughter the best medicine? We attempt to answer this and other pressing questions in Doctor Vs Comedian. Dr Asif Doja is a pediatric neurologist and Ali Hassan is a stand up comedian and actor (CBC's Laugh Out Loud, Designated Survivor, Goon) who are each fascinated by what the other one does. In each episode, Asif picks a topic for Ali from comedy and entertainment and questions Ali about it. Then Ali picks a topic from medicine and health and grills Asif on that subject. We talk about serious subjects in an unserious way. If you want to hear about comedy, entertainment, health and wellness and don't want to have to choose between being entertaining AND informed, then this show is for you.
Episodes
Friday Oct 13, 2023
Friday Oct 13, 2023
Based on a recent article from the AV club, Ali and Asif list their top 10 TV comedies from the 2000's (2:03). See who made the list, and who was left off (horrific spoiler – the following shows did NOT make our top 10: Schitt's Creek, Ted Lasso and Brooklyn 99). 
Then the guys discuss the recent new article about a woman in Australia who had a parasitic worm removed from her brain (41:46). Asif discusses this rare diagnosis and how scientists eventually figured out it actually was a worm that typically infects pythons. Asif then discusses a much more common infection – neurocysticercosis which is a tapeworm infection of the brain. Asif discusses how common it is and how people can contract it (often by eating infected undercooked pork). Asif talks about the presenting symptoms and how it is one of the most common causes of epilepsy around the globe. He then goes over the treatment of the disease. 
The opinions expressed are those of the hosts, and do not reflect those of any other organizations. This podcast and website represents the opinions of the hosts. The content here should not be taken as medical advice. The content here is for entertainment and informational purposes only, and because each person is so unique, please consult your healthcare professional for any medical questions. 
Music courtesy of Wataboi and 8er41 from Pixabay
Contact us at doctorvcomedian@gmail.com
Follow us on Social media:
Twitter: @doctorvcomedian
Instagram: doctorvcomedian
Show notes:
Neurocysticercosis: https://emedicine.medscape.com/article/1168656-overview?icd=login_success_email_match_norm#a4