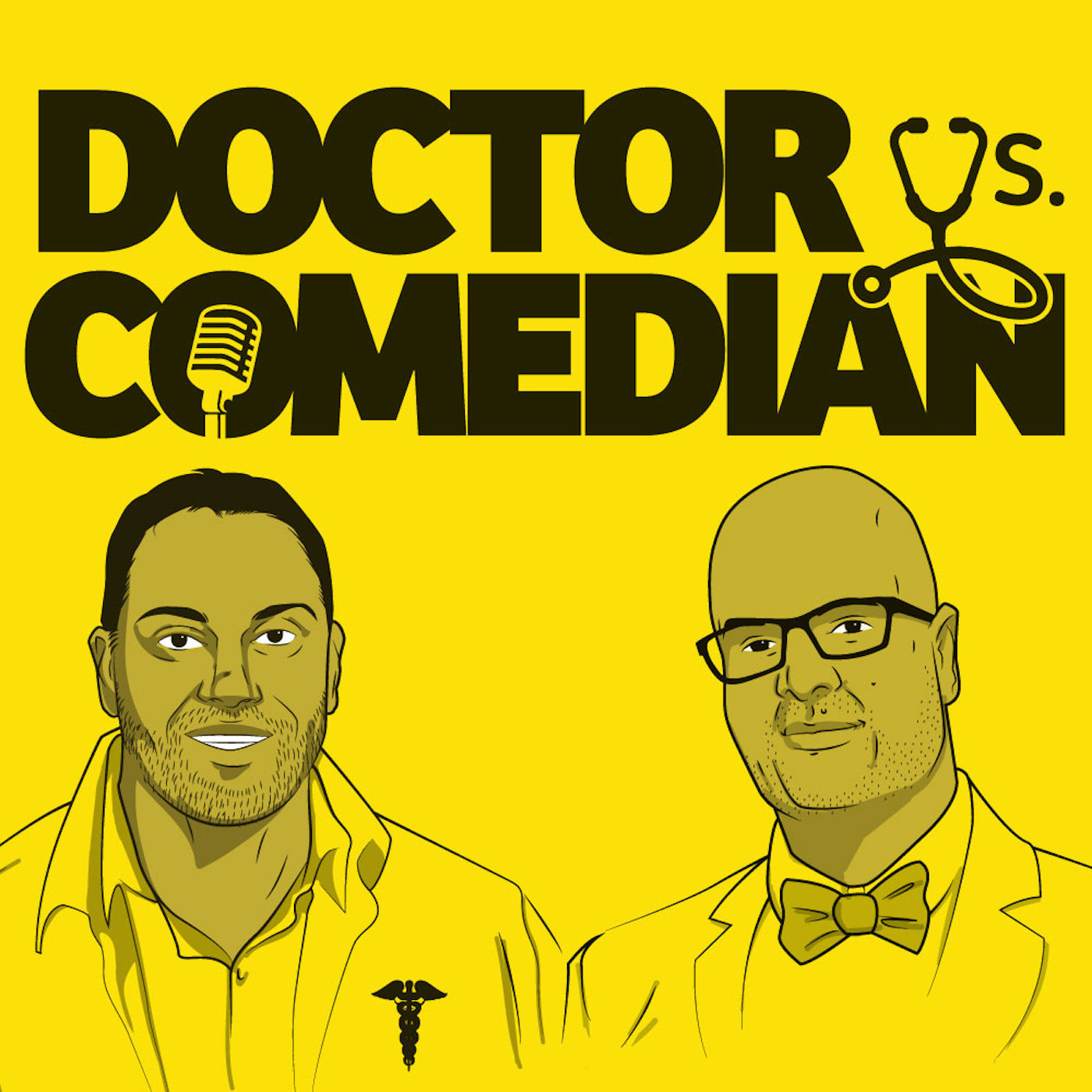 Is Laughter the best medicine? We attempt to answer this and other pressing questions in Doctor Vs Comedian. Dr Asif Doja is a pediatric neurologist and Ali Hassan is a stand up comedian and actor (CBC's Laugh Out Loud, Designated Survivor, Goon) who are each fascinated by what the other one does. In each episode, Asif picks a topic for Ali from comedy and entertainment and questions Ali about it. Then Ali picks a topic from medicine and health and grills Asif on that subject. We talk about serious subjects in an unserious way. If you want to hear about comedy, entertainment, health and wellness and don't want to have to choose between being entertaining AND informed, then this show is for you.
Episodes
Friday Aug 05, 2022
Friday Aug 05, 2022
Today we have a special food themed episode! First, the guys discuss Ali's other podcast, 'This Podcast is Delicious' with Ali's co-host Marco Timpano (0:52). They discuss Marco's background and how he ended up podcasting. They then discuss how Ali and Marco met and the genesis for their podcast. They discuss how it used to be called 'Eat and Drink' and how it had been recently rebranded as 'This Podcast is Delicious'.  Marco sticks around for the medical topic as the guys discuss physicians prescribing food to patients (35:46). Asif discusses the broader concept of 'social prescribing' which originated in the UK. He discusses the different types of food prescribing and some studies that have examined its effectiveness. The guys then discuss some potentially ethical issues associated with food prescribing. Finally they conclude with some thoughts on how medicine can incorporate food prescribing, such as so called 'culinary medicine' curricula. 
The opinions expressed are those of the hosts, and do not reflect those of any other organizations. This podcast and website represents the opinions of the hosts. The content here should not be taken as medical advice. The content here is for entertainment and informational purposes only, and because each person is so unique, please consult your healthcare professional for any medical questions. 
Music courtesy of Wataboi and 8er41 from Pixabay
Contact us at doctorvcomedian@gmail.com
Follow us on Social media:
Twitter: @doctorvcomedian
Instagram: doctorvcomedian
Show Notes: