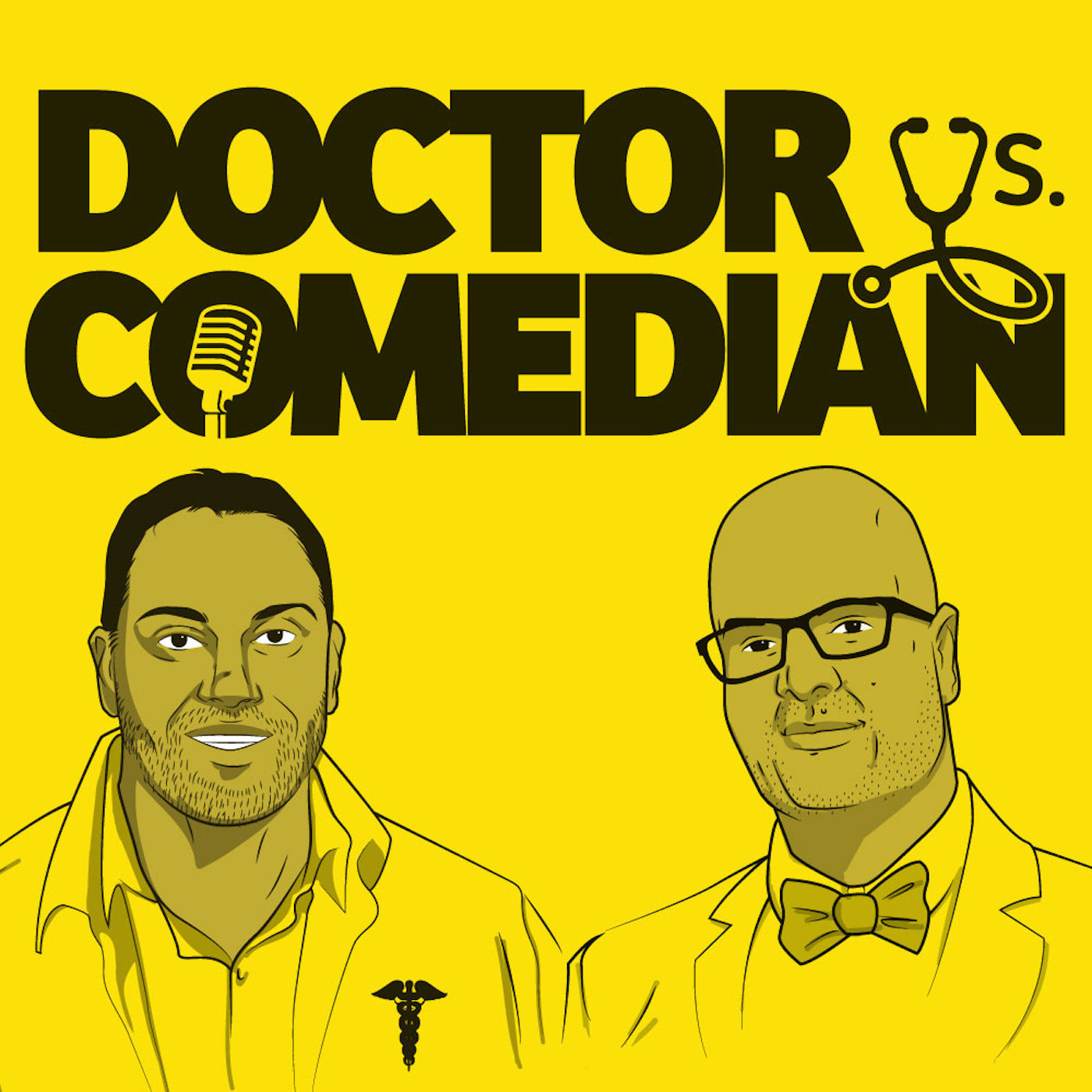 Is Laughter the best medicine? We attempt to answer this and other pressing questions in Doctor Vs Comedian. Dr Asif Doja is a pediatric neurologist and Ali Hassan is a stand up comedian and actor (CBC's Laugh Out Loud, Designated Survivor, Goon) who are each fascinated by what the other one does. In each episode, Asif picks a topic for Ali from comedy and entertainment and questions Ali about it. Then Ali picks a topic from medicine and health and grills Asif on that subject. We talk about serious subjects in an unserious way. If you want to hear about comedy, entertainment, health and wellness and don't want to have to choose between being entertaining AND informed, then this show is for you.
Episodes
Friday Oct 07, 2022
Friday Oct 07, 2022
Today on a special episode, Ali and Asif interview Bilal Baig, star of the CBC and HBO Max series "Sort of" who made history by Made history by being the first South Asian, queer Muslim actor to star in a Canadian prime-time TV series. The guys start off by asking Bilal about their early life and growing up as a second generation South Asian in the Toronto area. Bilal talks about how initially they were a shy child but eventually found writing and theatre as a calling. Bilal then talks about the creation of their play "Acha Bacha".  They then describe creating 'Sort Of' with Fab Filippo. Ali asks Bilal about their comedy influences and their dry sense of humor displayed in 'Sort Of'. All three then discuss the success and critical accolades given to 'Sort Of' (whose second season premieres Nov 15 on CBC and Dec 1 on HBO Max). 
The opinions expressed are those of the hosts, and do not reflect those of any other organizations. This podcast and website represents the opinions of the hosts. The content here should not be taken as medical advice. The content here is for entertainment and informational purposes only, and because each person is so unique, please consult your healthcare professional for any medical questions. 
Music courtesy of Wataboi and 8er41 from Pixabay
Contact us at doctorvcomedian@gmail.com
Follow us on Social media:
Twitter: @doctorvcomedian
Instagram: doctorvcomedian
Show Notes: