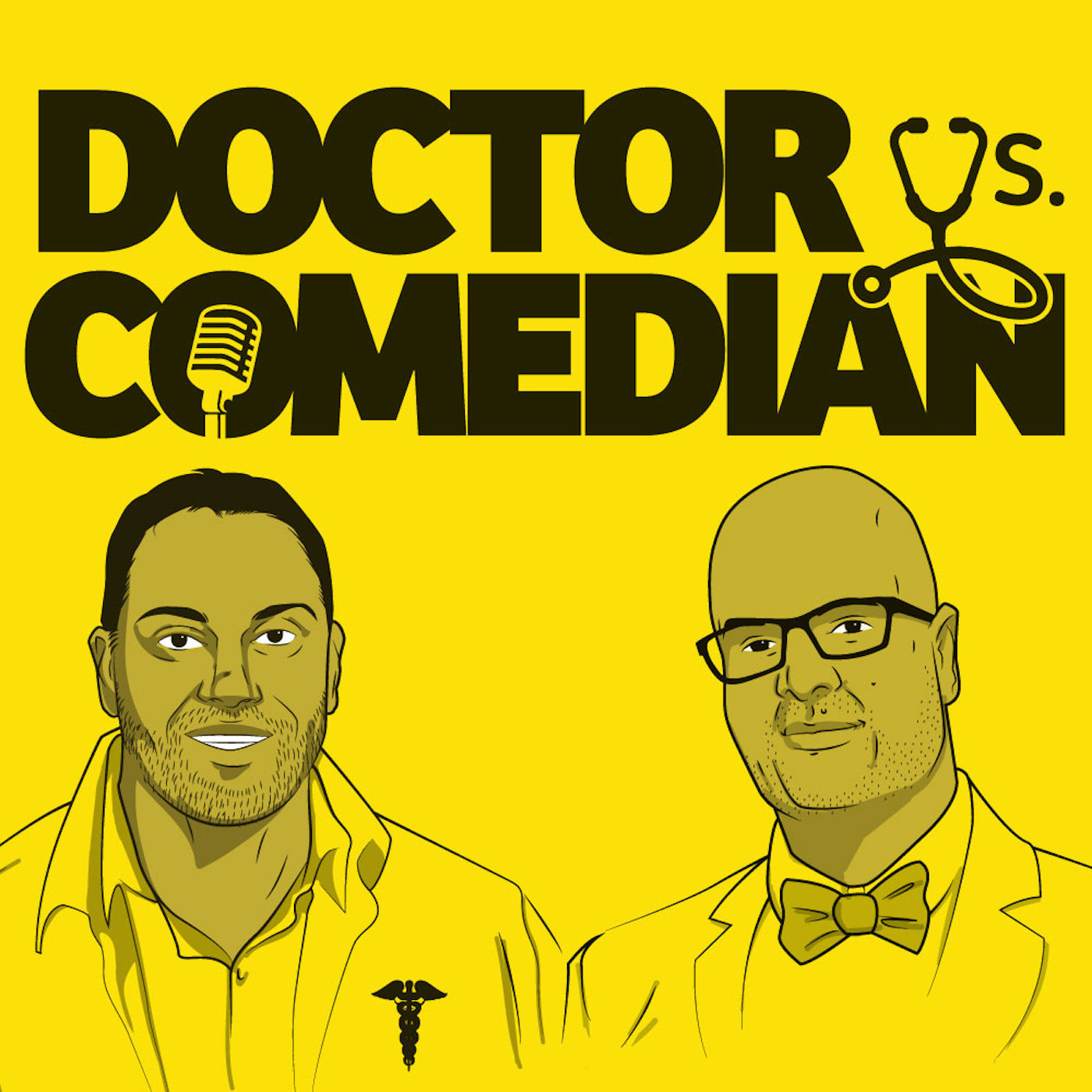 Is Laughter the best medicine? We attempt to answer this and other pressing questions in Doctor Vs Comedian. Dr Asif Doja is a pediatric neurologist and Ali Hassan is a stand up comedian and actor (CBC's Laugh Out Loud, Designated Survivor, Goon) who are each fascinated by what the other one does. In each episode, Asif picks a topic for Ali from comedy and entertainment and questions Ali about it. Then Ali picks a topic from medicine and health and grills Asif on that subject. We talk about serious subjects in an unserious way. If you want to hear about comedy, entertainment, health and wellness and don't want to have to choose between being entertaining AND informed, then this show is for you.
Episodes
Friday Sep 30, 2022
Friday Sep 30, 2022
Today, Ali and Asif debate the best movies from 1982, one of the best years for movies ever (1:02)! See which ones they agree on, which ones they disagree on, which ones they shockingly have not seen. Then Ali asks Asif about meat allergies (39:20). Asif explains how the idea of mammalian meat allergies was first described and describes how they are caused by tick bites (and how they are NOT related to Lyme disease). Asif explains the allergic symptoms they develop and what meats provoke them. Asif then explains how to prevent it and how genetic engineering has now created pigs that do not cause this allergic reaction. 
The opinions expressed are those of the hosts, and do not reflect those of any other organizations. This podcast and website represents the opinions of the hosts. The content here should not be taken as medical advice. The content here is for entertainment and informational purposes only, and because each person is so unique, please consult your healthcare professional for any medical questions. 
Music courtesy of Wataboi and 8er41 from Pixabay
Contact us at doctorvcomedian@gmail.com
Follow us on Social media:
Twitter: @doctorvcomedian
Instagram: doctorvcomedian
Show Notes:
Delayed anaphylaxis, angioedema, or urticaria after consumption of red meat in patients with IgE antibodies specific for galactose-alpha-1,3-galactose: https://pubmed.ncbi.nlm.nih.gov/19070355/

An association between tick bite reactions and red meat allergy in humans: https://pubmed.ncbi.nlm.nih.gov/19413526/