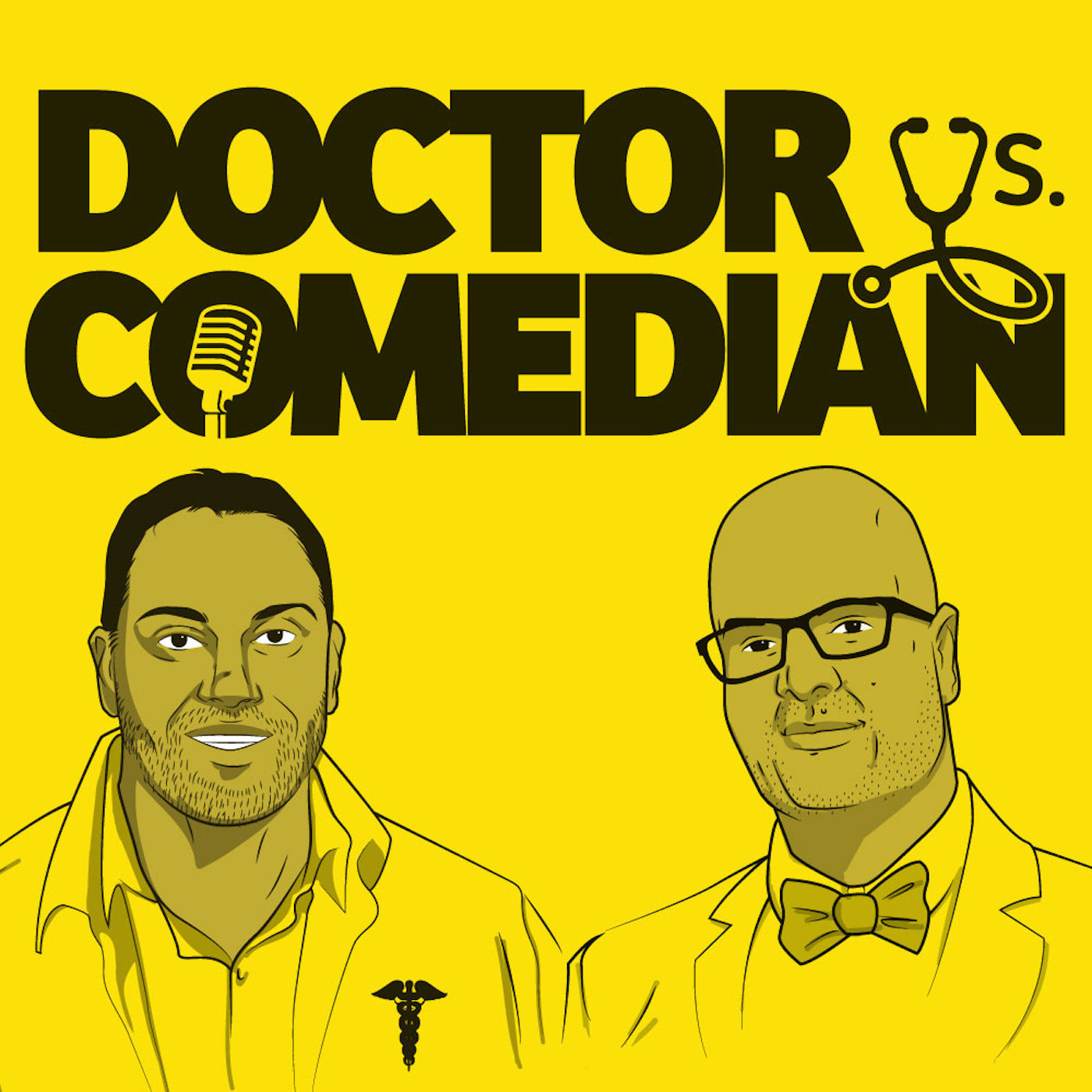 Is Laughter the best medicine? We attempt to answer this and other pressing questions in Doctor Vs Comedian. Dr Asif Doja is a pediatric neurologist and Ali Hassan is a stand up comedian and actor (CBC's Laugh Out Loud, Designated Survivor, Goon) who are each fascinated by what the other one does. In each episode, Asif picks a topic for Ali from comedy and entertainment and questions Ali about it. Then Ali picks a topic from medicine and health and grills Asif on that subject. We talk about serious subjects in an unserious way. If you want to hear about comedy, entertainment, health and wellness and don't want to have to choose between being entertaining AND informed, then this show is for you.
Episodes
Friday Sep 23, 2022
Friday Sep 23, 2022
Today, Asif and Ali discuss polio and it's recent resurgence. Asif starts off by discussing the history of polio from Egyptian times to the 20th century. He then talks about the symptoms of polio and how some people can suffer from 'post-polio syndrome' years after infection. Asif then discusses how vaccination efforts have lead (up until recently) to near-eradication of the disease worldwide. He then discusses the relationship between vaccines and the new cases of polio (its complicated) seen the UK, Israel and the USA. In the second half of the show, Asif then quizzes Ali about 4 famous people who had polio in the "Doctor Vs Comedian Polio Quiz". As a postscript, the guys discuss how Franklin Deleanor Rossevelt likely did NOT have polio, but more likely had Guillain Barre Syndrome. 
The opinions expressed are those of the hosts, and do not reflect those of any other organizations. This podcast and website represents the opinions of the hosts. The content here should not be taken as medical advice. The content here is for entertainment and informational purposes only, and because each person is so unique, please consult your healthcare professional for any medical questions. 
Music courtesy of Wataboi and 8er41 from Pixabay
Contact us at doctorvcomedian@gmail.com
Follow us on Social media:
Twitter: @doctorvcomedian
Instagram: doctorvcomedian
Show Notes:
Poliomyelitis: https://www.ncbi.nlm.nih.gov/books/NBK558944/

Public Health Response to a Case of Paralytic Poliomyelitis in an Unvaccinated Person and Detection of Poliovirus in Wastewater - New York, June-August 2022:

https://pubmed.ncbi.nlm.nih.gov/35980868/

Polio virus found in New York City wastewater, suggesting local transmission: https://www.cbc.ca/news/health/polio-new-york-wastewater-1.6549674

Did FDR Have Guillain-Barré?: https://www.science.org/content/article/did-fdr-have-guillain-barr