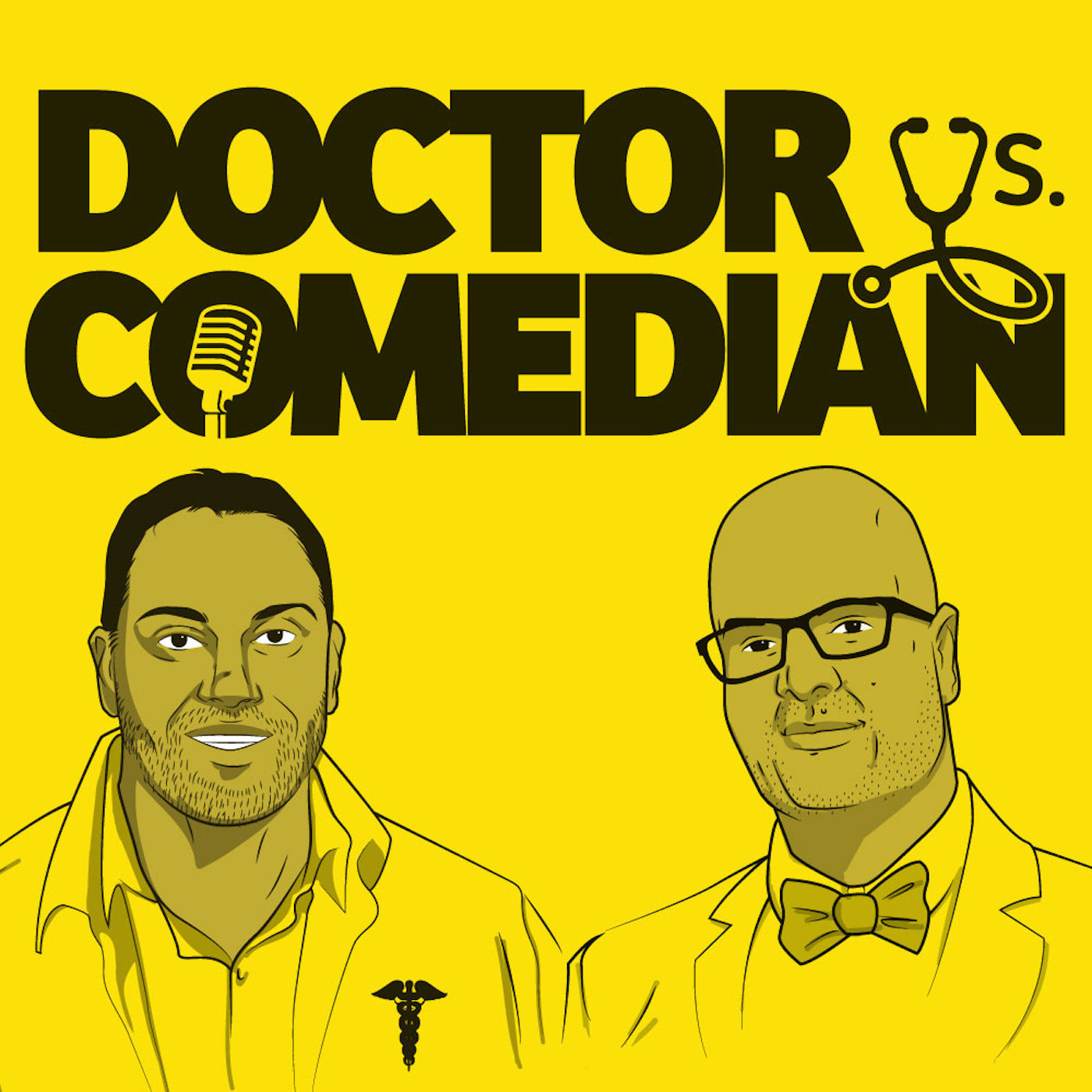 Is Laughter the best medicine? We attempt to answer this and other pressing questions in Doctor Vs Comedian. Dr Asif Doja is a pediatric neurologist and Ali Hassan is a stand up comedian and actor (CBC's Laugh Out Loud, Designated Survivor, Goon) who are each fascinated by what the other one does. In each episode, Asif picks a topic for Ali from comedy and entertainment and questions Ali about it. Then Ali picks a topic from medicine and health and grills Asif on that subject. We talk about serious subjects in an unserious way. If you want to hear about comedy, entertainment, health and wellness and don't want to have to choose between being entertaining AND informed, then this show is for you.
Episodes
Friday Sep 02, 2022
Friday Sep 02, 2022
For part  2 of our discussion of 'This Hour has 22 minutes', the guys interview one of the stars of 'This Hour' Trent McLellan. Trent talks about growing up in Newfoundland and his love of soccer. He talks working for frat the Boys and Girls Club eventually moving to Calgary and pursuing comedy. Trent talks about racism but also the fact that he never used racism as a "crutch". They discuss the highs and lows of comedy, the need for perseverance, and how Trent eventually got the call to be on 'This Hour has 22 Minutes'.  Trent talks about how they come up with material on 'This Hour' and how to not worry about the lens with which people interpret one's comedy writing, and ignoring the "comments section". He talks about the pace of the show and how once you are done one episode, you are on to the next as well as his connection to fans of the show. Ali then asks Trent about the access the show has to politicians and how this is unique when comparing Canada to other countries. Finally, Trent discusses what to expect in the upcoming season of 'This Hour has 22 Minutes', premiering Sept 13. 
The opinions expressed are those of the hosts, and do not reflect those of any other organizations. This podcast and website represents the opinions of the hosts. The content here should not be taken as medical advice. The content here is for entertainment and informational purposes only, and because each person is so unique, please consult your healthcare professional for any medical questions. 
Music courtesy of Wataboi and 8er41 from Pixabay
Contact us at doctorvcomedian@gmail.com
Follow us on Social media:
Twitter: @doctorvcomedian
Instagram: doctorvcomedian