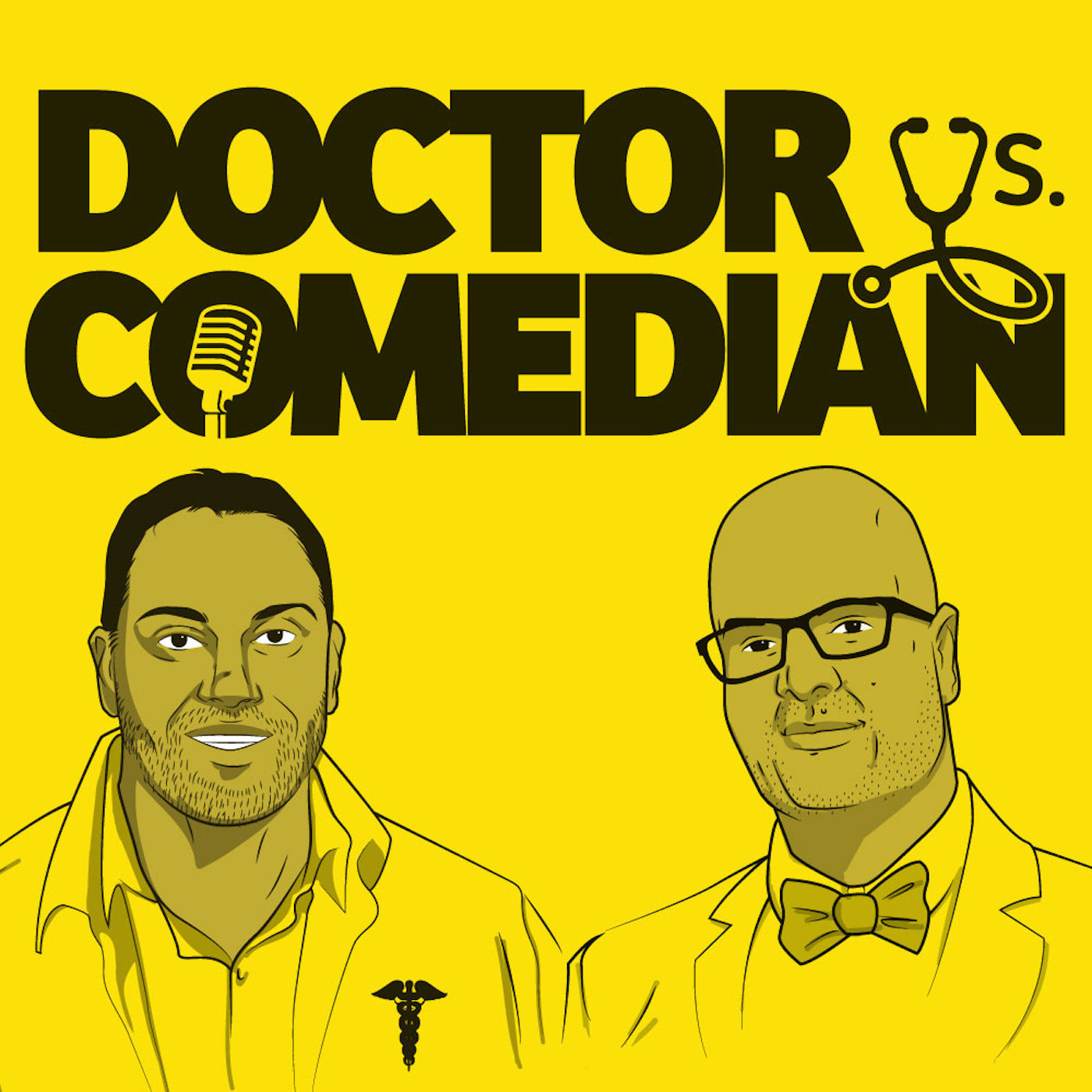 Is Laughter the best medicine? We attempt to answer this and other pressing questions in Doctor Vs Comedian. Dr Asif Doja is a pediatric neurologist and Ali Hassan is a stand up comedian and actor (CBC's Laugh Out Loud, Designated Survivor, Goon) who are each fascinated by what the other one does. In each episode, Asif picks a topic for Ali from comedy and entertainment and questions Ali about it. Then Ali picks a topic from medicine and health and grills Asif on that subject. We talk about serious subjects in an unserious way. If you want to hear about comedy, entertainment, health and wellness and don't want to have to choose between being entertaining AND informed, then this show is for you.
Episodes
Friday Nov 17, 2023
Friday Nov 17, 2023
Asif recently attended the U2 show at the Sphere in Las Vegas; many listeners had questions about this special show. So in the first half, Ali asks Asif about the show (2:14). The show takes place at the Sphere venue in Las Vegas.  Asif discusses how the Sphere is 366 feet (112 m) high and 516 feet (157 m) wide at its broadest point and how it is the largest spherical building in the world at 875,000 sq ft (81,300 m2) and seats 18,600 people. He describes how the bowl-shaped theater contains the world's highest-resolution wraparound LED screen and  exterior is fitted with 1.2 million hockey puck-sized LEDs. Asif discusses how U2 was picked and how this residency was being done without drummer Larry Mullen Jr. Asif then gives his thoughts on the show, including the band playing 1991's 'Achtung Baby' in its entirety. 
Then Ali asks Asif about repetitive injuries in youth athletes (22:25). Asif discusses what puts children and teens at more risk for these injuries. They then discuss the common injuries youth can experience when playing single sports exclusively. Asif then discusses what players, coaches and athletes can do do prevent these injuries. 
The opinions expressed are those of the hosts, and do not reflect those of any other organizations. This podcast and website represents the opinions of the hosts. The content here should not be taken as medical advice. The content here is for entertainment and informational purposes only, and because each person is so unique, please consult your healthcare professional for any medical questions. 
Music courtesy of Wataboi and 8er41 from Pixabay
Contact us at doctorvcomedian@gmail.com
Follow us on Social media:
Twitter: @doctorvcomedian
Instagram: doctorvcomedian
Show notes: