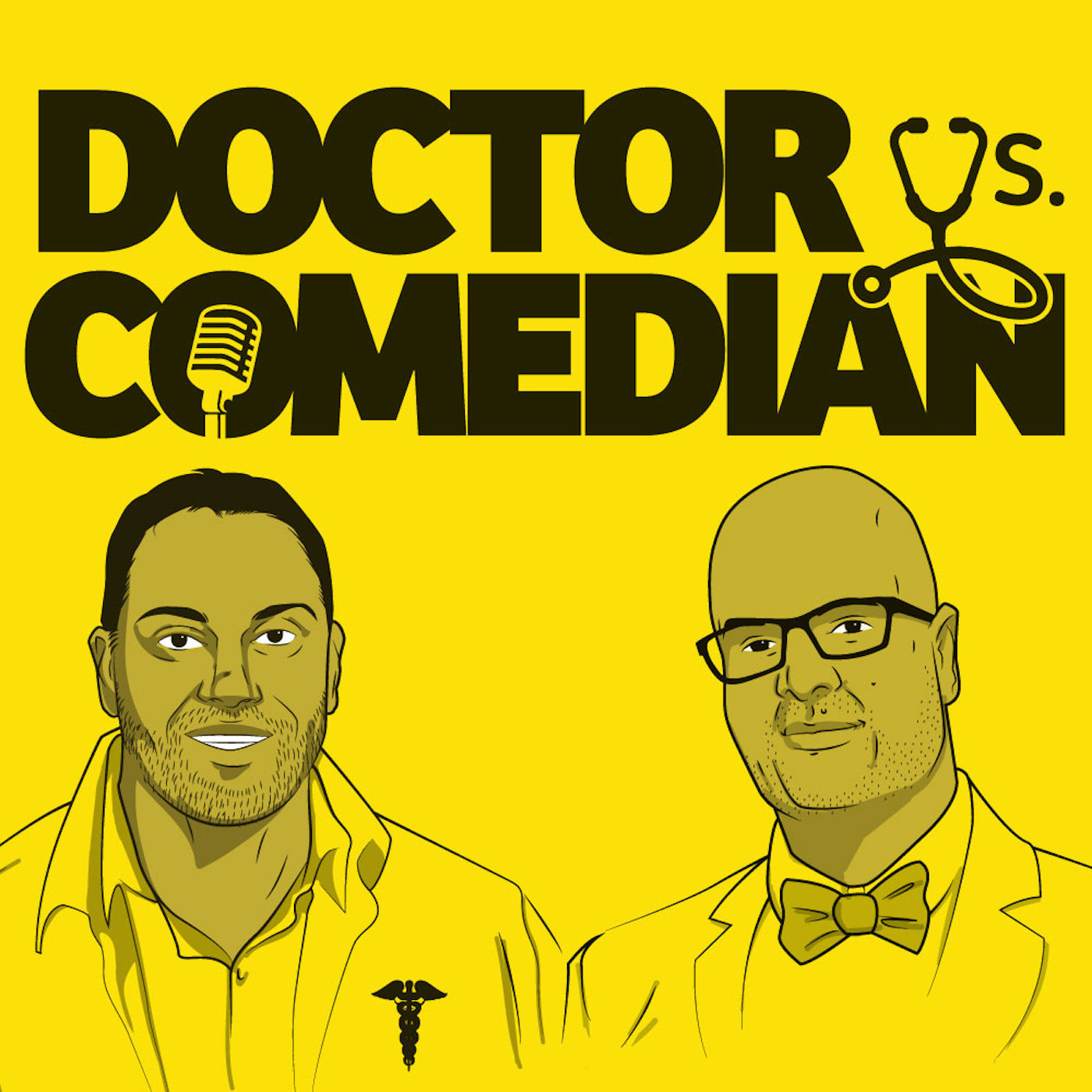 Is Laughter the best medicine? We attempt to answer this and other pressing questions in Doctor Vs Comedian. Dr Asif Doja is a pediatric neurologist and Ali Hassan is a stand up comedian and actor (CBC's Laugh Out Loud, Designated Survivor, Goon) who are each fascinated by what the other one does. In each episode, Asif picks a topic for Ali from comedy and entertainment and questions Ali about it. Then Ali picks a topic from medicine and health and grills Asif on that subject. We talk about serious subjects in an unserious way. If you want to hear about comedy, entertainment, health and wellness and don't want to have to choose between being entertaining AND informed, then this show is for you.
Episodes
Friday Nov 10, 2023
Friday Nov 10, 2023
**PLEASE CONSIDER DONATING TO THE MATTHEW PERRY FOUNDATION** https://matthewperryfoundation.org/
Today, we will be discussing the life and career of the late Matthew Perry (0:57). The guys start off by shouting out an interview with Perry from last year on CBC's Q with Tom Power. They then discuss his early life growing up in Ottawa and his "beating up" Prime Minister Justin Trudeau when they were both children. They then go-over his early roles and his breakout success with 'Friends'. They discuss his hit movies as well as other shows he has been on such as 'Scrubs' and 'Studio 60 on the Sunset Strip'. Asif and Ali then segue into discussing Perry's medical issues over the years, many of which were related to his addiction. In the second part, the guys discuss an approach to addiction in medicine (28:40). They talk about how common addiction is worldwide, but yet how many physicians feel untrained to discuss substance use with their patients. Asif discusses practical questions that can be asked to screen for alcohol or drug use. He then discusses 'motivational interviewing' for patients with addiction issues. Asif then discusses who patients with substance abuse and dependence can be referred to. 
The opinions expressed are those of the hosts, and do not reflect those of any other organizations. This podcast and website represents the opinions of the hosts. The content here should not be taken as medical advice. The content here is for entertainment and informational purposes only, and because each person is so unique, please consult your healthcare professional for any medical questions. 
Music courtesy of Wataboi and 8er41 from Pixabay
Contact us at doctorvcomedian@gmail.com
Follow us on Social media:
Twitter: @doctorvcomedian
Instagram: doctorvcomedian
Show notes: