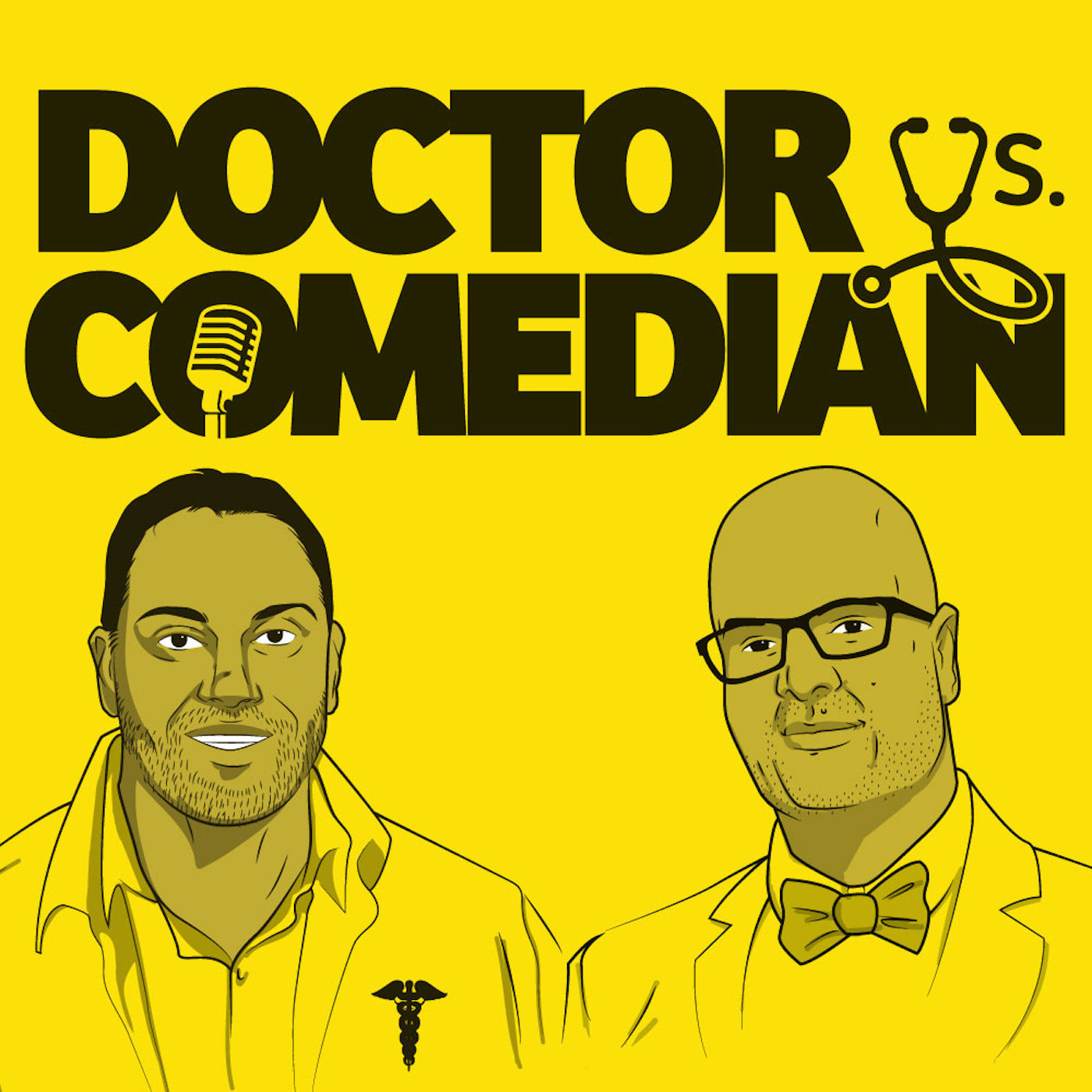 Is Laughter the best medicine? We attempt to answer this and other pressing questions in Doctor Vs Comedian. Dr Asif Doja is a pediatric neurologist and Ali Hassan is a stand up comedian and actor (CBC's Laugh Out Loud, Designated Survivor, Goon) who are each fascinated by what the other one does. In each episode, Asif picks a topic for Ali from comedy and entertainment and questions Ali about it. Then Ali picks a topic from medicine and health and grills Asif on that subject. We talk about serious subjects in an unserious way. If you want to hear about comedy, entertainment, health and wellness and don't want to have to choose between being entertaining AND informed, then this show is for you.
Episodes
Friday Oct 06, 2023
Friday Oct 06, 2023
Today, the guys discuss the controversy surrounding comedian Hasan Minhaj  and the recent New Yorker article 'Emotional Truths' by Clare Malone (1:52). Ali summarizes the bombshells in the article, including the fact that several of the stories Minhaj recounts in his stand up specials were untrue. The guys then compare Hasan's case to other famous cases including Stephen Rannazzisi, who lied about being in the Twin Towers during 911 and news anchor Brian Williams who lied about being shot down in a military helicopter. The guys then discuss how the article causes one to re-evaluate Minhaj's stand-up specials and if they feel the controversy will jeopardize him inheriting 'The Daily Show' from Trevor Noah. 
Then the guys discussing Narcissistic personality disorder (30:23) (N.B. there is no evidence Hasan Minhaj has this disorder). Asif talks about the Greek myth it is based on as well as the diagnostic criteria. Asif discusses how it is diagnosed and how 'countertransference' can be a clue to the treating therapist that a patient has NPD. Asif then talks about the treatment and tip for practitioners who are seeing a patient with NPD. Finally the guys discuss whether Donal Trump had NPD and how psychiatrists were reminded to refrain from armchair analysis of public figures in 2016. 
The opinions expressed are those of the hosts, and do not reflect those of any other organizations. This podcast and website represents the opinions of the hosts. The content here should not be taken as medical advice. The content here is for entertainment and informational purposes only, and because each person is so unique, please consult your healthcare professional for any medical questions. 
Music courtesy of Wataboi and 8er41 from Pixabay
Contact us at doctorvcomedian@gmail.com
Follow us on Social media:
Twitter: @doctorvcomedian
Instagram: doctorvcomedian
Show notes: