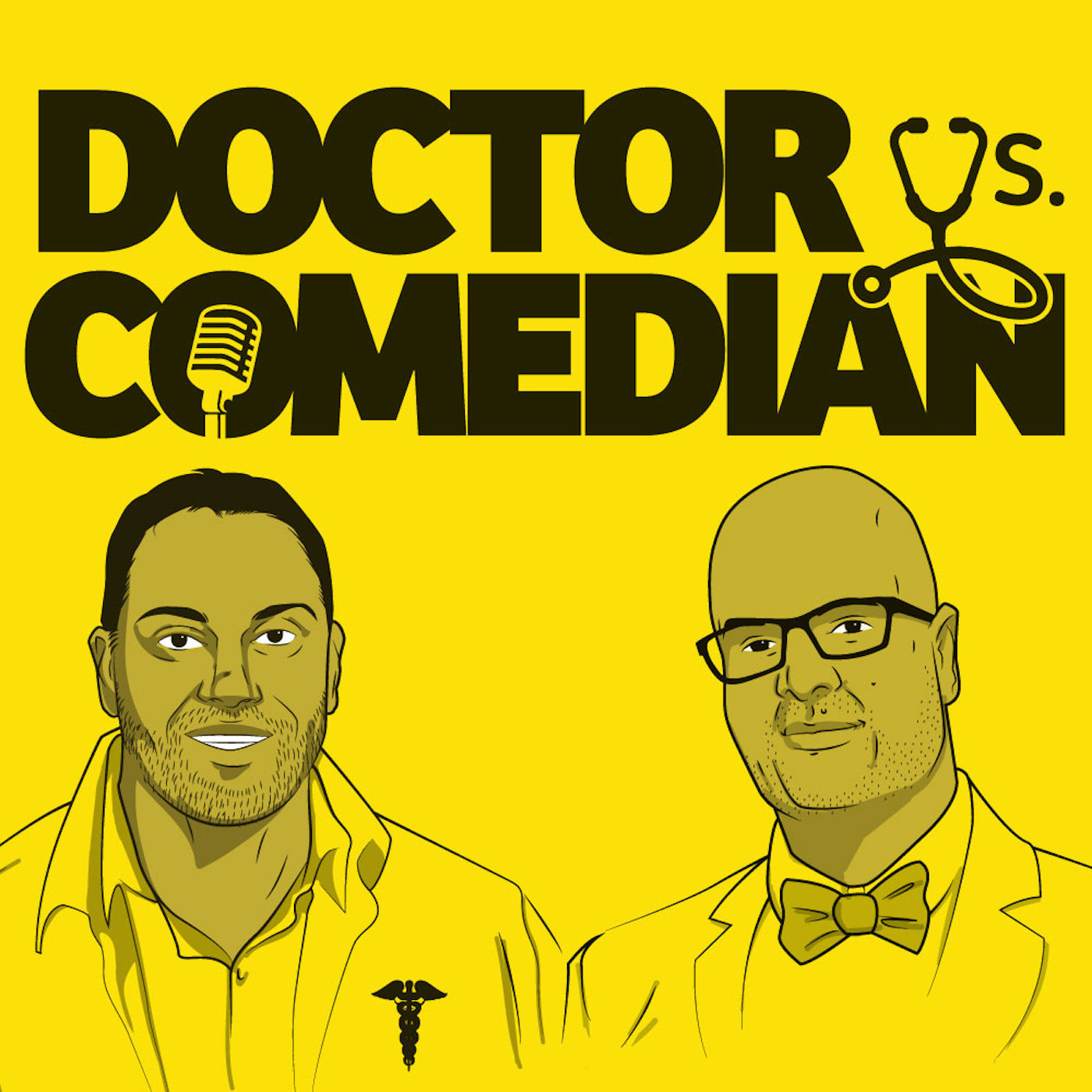 Is Laughter the best medicine? We attempt to answer this and other pressing questions in Doctor Vs Comedian. Dr Asif Doja is a pediatric neurologist and Ali Hassan is a stand up comedian and actor (CBC's Laugh Out Loud, Designated Survivor, Goon) who are each fascinated by what the other one does. In each episode, Asif picks a topic for Ali from comedy and entertainment and questions Ali about it. Then Ali picks a topic from medicine and health and grills Asif on that subject. We talk about serious subjects in an unserious way. If you want to hear about comedy, entertainment, health and wellness and don't want to have to choose between being entertaining AND informed, then this show is for you.
Episodes
Friday Sep 15, 2023
Friday Sep 15, 2023
Last month, Paul Reubens, aka Pee Wee Herman passed away; for today's episode the guys review his life and career (1:10). They discuss his early background and his involvement with the Groundlings Comedy troupe. They then discuss the creation of the Pee Wee Herman character and Phil Hartman's involvement with its development. They talk about how the character went on to a hit stage show in Los Angeles. They then talk about his cult hit movie "Pee Wee's Big Adventure" and the involvement of director Tim Burton and composer Danny Elfman. The guys then discuss creation and success of "Pee Wee's Playhouse". They conclude by discussing his legacy as well as his unfortunate arrest in 1991 for indecent exposure. 
Then Ali asks Asif about hernias (30:08) (and Ali also asks if he himself has a hernia). Asif defines the term hernia and discusses the different types, especially inguinal hernias which are the most common type in middle ages men (like Ali). They discuss the common symptoms as well as complications of hernias such as incarcerated or strangulated hernias. 
The opinions expressed are those of the hosts, and do not reflect those of any other organizations. This podcast and website represents the opinions of the hosts. The content here should not be taken as medical advice. The content here is for entertainment and informational purposes only, and because each person is so unique, please consult your healthcare professional for any medical questions. 
Music courtesy of Wataboi and 8er41 from Pixabay
Contact us at doctorvcomedian@gmail.com
Follow us on Social media:
Twitter: @doctorvcomedian
Instagram: doctorvcomedian
Show notes: