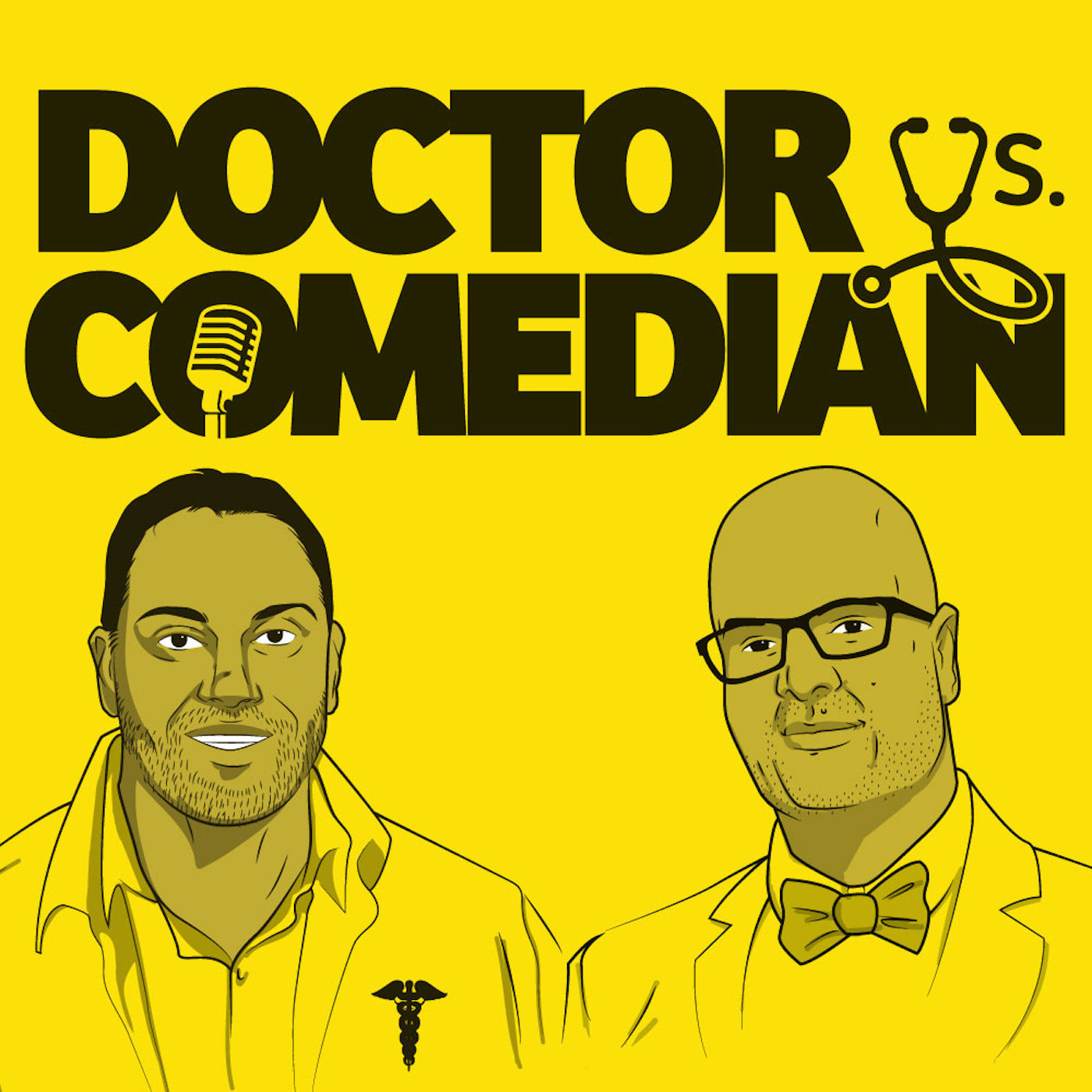 Is Laughter the best medicine? We attempt to answer this and other pressing questions in Doctor Vs Comedian. Dr Asif Doja is a pediatric neurologist and Ali Hassan is a stand up comedian and actor (CBC's Laugh Out Loud, Designated Survivor, Goon) who are each fascinated by what the other one does. In each episode, Asif picks a topic for Ali from comedy and entertainment and questions Ali about it. Then Ali picks a topic from medicine and health and grills Asif on that subject. We talk about serious subjects in an unserious way. If you want to hear about comedy, entertainment, health and wellness and don't want to have to choose between being entertaining AND informed, then this show is for you.
Episodes
Sunday Aug 21, 2022
Sunday Aug 21, 2022
The guys provide a bonus mini-episode discussing two things from the news in the past week. First, Asif discusses the triumphant finale of 'Better Call Saul' and the amazing acting of Bob Odenkirk, Jonathan Banks and especially Rhea Seahorn. Then they discuss the death of actress Anne Heche, and how some news organizations (The Washington Post) did not declare Heche as having died, even when she was declared neurologically dead.
The opinions expressed are those of the hosts, and do not reflect those of any other organizations. This podcast and website represents the opinions of the hosts. The content here should not be taken as medical advice. The content here is for entertainment and informational purposes only, and because each person is so unique, please consult your healthcare professional for any medical questions. 
Music courtesy of Wataboi and 8er41 from Pixabay
Contact us at doctorvcomedian@gmail.com
Follow us on Social media:
Twitter: @doctorvcomedian
Instagram: doctorvcomedian
Show Notes:
Why the media declared Anne Heche dead twice: https://www.washingtonpost.com/media/2022/08/16/anne-heche-death-confusion