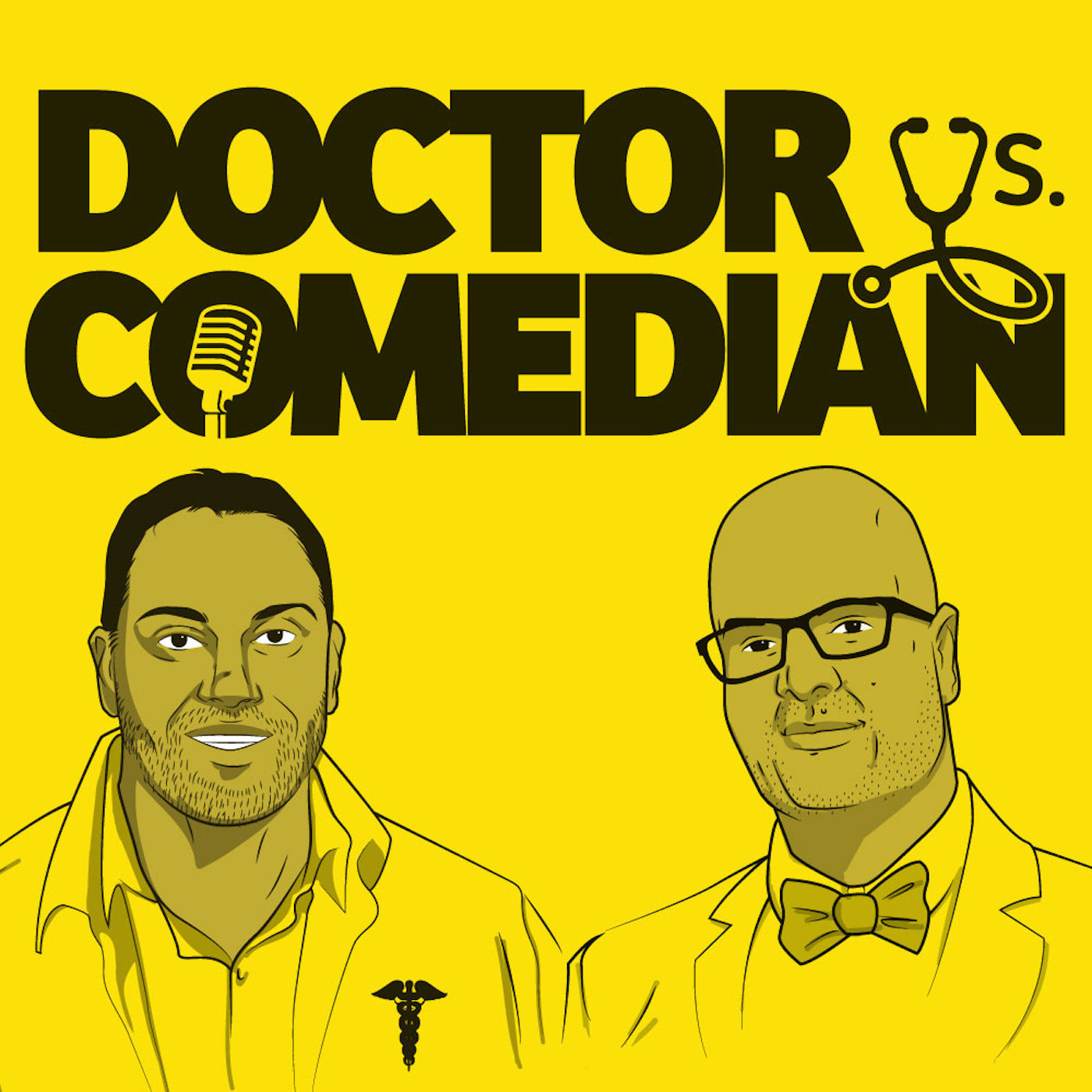 Is Laughter the best medicine? We attempt to answer this and other pressing questions in Doctor Vs Comedian. Dr Asif Doja is a pediatric neurologist and Ali Hassan is a stand up comedian and actor (CBC's Laugh Out Loud, Designated Survivor, Goon) who are each fascinated by what the other one does. In each episode, Asif picks a topic for Ali from comedy and entertainment and questions Ali about it. Then Ali picks a topic from medicine and health and grills Asif on that subject. We talk about serious subjects in an unserious way. If you want to hear about comedy, entertainment, health and wellness and don't want to have to choose between being entertaining AND informed, then this show is for you.
We have created the Doctor vs Comedian podcast for information and entertainment purposes only. Neither the podcast nor its website(s) provides specific medical advice. We are not your doctors, and listening to our podcast is not a substitute for receiving professional medical advice, diagnosis or treatment.  We do not endorse any service, product, treatment or therapy.
As always, if you have or suspect you have a health problem, you should contact your family doctor for consultation, diagnosis and treatment. If you have or suspect you are experiencing a health emergency, please promptly visit the hospital emergency department nearest you.
We do our best to make sure that the information we provide is accurate and reliable but we cannot guarantee that it is error-free or complete.
In no event will we be liable for any damages whatsoever arising out of the use, inability to use, or the results of use of the podcast, any third-party sites associated therewith, or the materials, services, or products contained or provided through any or all such sites.