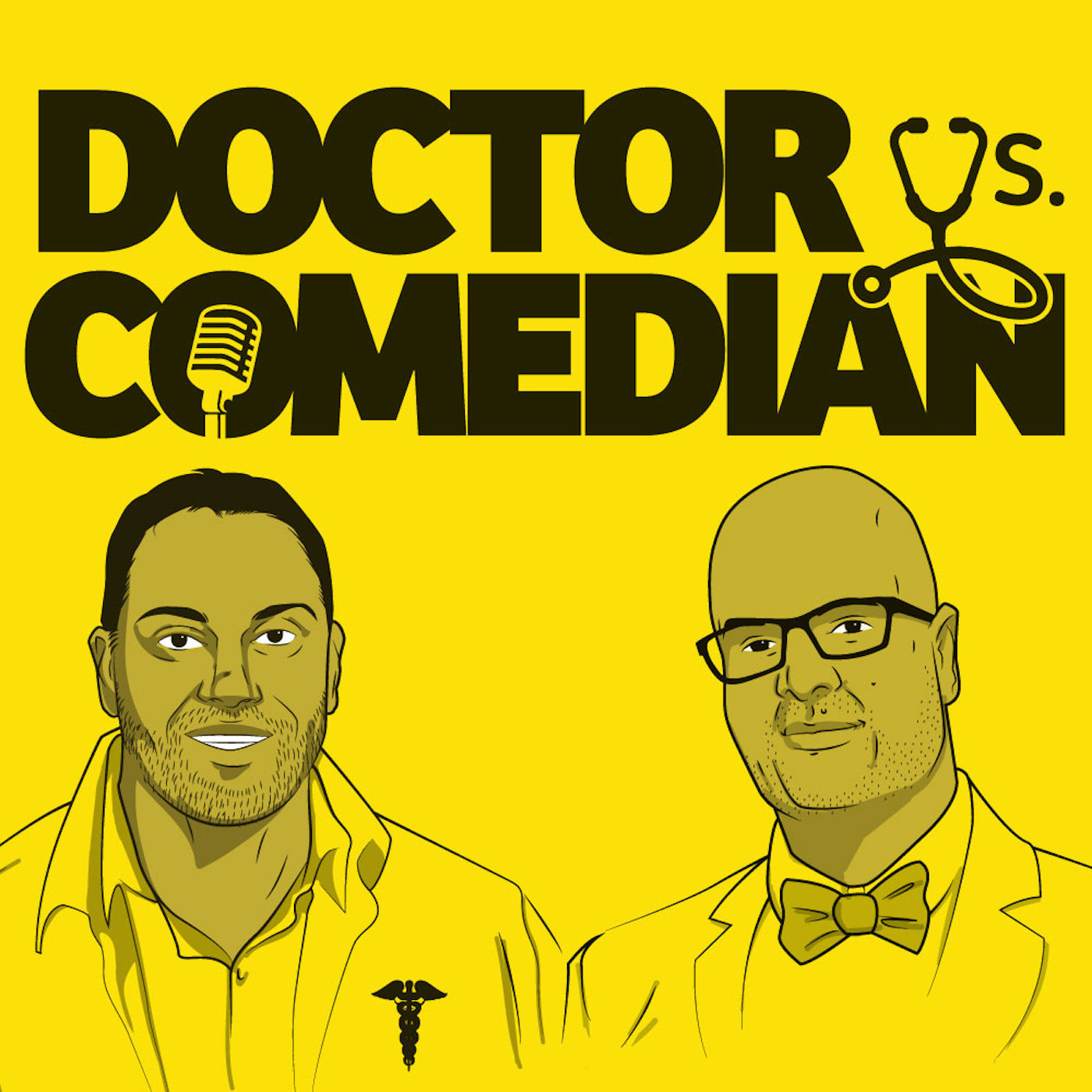 Is Laughter the best medicine? We attempt to answer this and other pressing questions in Doctor Vs Comedian. Dr Asif Doja is a pediatric neurologist and Ali Hassan is a stand up comedian and actor (CBC's Laugh Out Loud, Designated Survivor, Goon) who are each fascinated by what the other one does. In each episode, Asif picks a topic for Ali from comedy and entertainment and questions Ali about it. Then Ali picks a topic from medicine and health and grills Asif on that subject. We talk about serious subjects in an unserious way. If you want to hear about comedy, entertainment, health and wellness and don't want to have to choose between being entertaining AND informed, then this show is for you.
Asif completed his Bachelors of Science at the University of Ottawa. He completed his medical degree at the University of Western Ontario in London, Ontario, followed by post-graduate training in pediatric neurology at the Hospital for Sick Children in Toronto, Ontario. He then completed a Master's in Education at the University of Toronto. He joined the Children's Hospital of Eastern Ontario (CHEO) in the Division of Neurology in 2005. He is an Associate Professor at the University of Ottawa and has been Chief of the Division of Neurology at CHEO since 2016.  
Asif has published over 60 peer reviewed articles in journals such as Medical Education, Lancet Neurology, Academic Medicine and Neurology. He has been interviewed for pieces on CTV National News, CBC Radio, The National Post and The Walrus.